BUYING FOR OTHERS?
Click here to buy for others.
HIPAA 101: Intro to HIPAA for Dental Team Members
Learn about HIPAA compliance, violations, key terms and components in this introductory overview course. This course will help dental team members understand the law, protect patient information, and avoid data breaches.
Course Overview
6
Months to Access Course
20
Post-Course Assessment Questions
This course provides an introductory overview of Health Insurance Portability and Accountability Act (HIPAA). It defines key terms and components of HIPAA compliance and provides examples of common HIPAA violations, helping dental team members understand the law, protect patient information, and avoid data breaches.

Understanding HIPAA compliance is critical for all dental team members. By completing this course, you'll learn about the history of HIPAA, how it impacts your organization, and significant changes in policies, procedures, and processes within the organization in the handling of patient records. Complete the course and pass the assessment to earn 1 CE credit.
Course Credentials
Course Compatibility
Desktop, laptop and tablet

AGD Code: 556
After completing this course, you'll be able to:

Understand why patient privacy laws and regulations exist
Differentiate between what actions are required and which are prohibited by law
Identify potential privacy breaches
Adhere to necessary office, electronic record, and compliance strategies
Subject Matter Experts
Tija is Director, Dental Careers Institute, a speaker, and author of numerous continuing education courses and the book Rock Star Dental Assistant. Tija was named one of the Top 25 Women in Dentistry by Dental Products Report Magazine. She is a member of the American Dental Assistants Association (ADAA) where she holds the honor of Master.

The DALE Foundation is an ADA CERP Recognized Provider. ADA CERP is a service of the American Dental Association to assist dental professionals in identifying quality providers of continuing dental education, ADA CERP does not approve or endorse individual courses or instructors, nor does it imply acceptance of credit hours by boards of dentistry. Concerns or complaints about a CE provider may be directed to the provider or to ADA CERP at ada.org/cerp.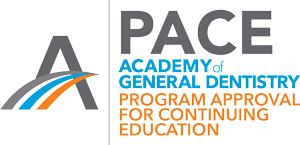 The DALE Foundation is designated as an Approved PACE Program Provider by the Academy of General Dentistry. The formal continuing education programs of this program provider are accepted by AGD for Fellowship, Mastership and membership maintenance credit. Approval does not imply acceptance by a state or provincial board of dentistry or AGD endorsement. The current term of approval extends from 9/1/2021 to 8/31/2024. Provider ID# 355127