Supporting future dental assistants
Our online courses, practice tests, and other resources supplement your dental assisting program's curriculum, and support your students' classroom learning.
Supporting you and your students
We understand that behind every dental assisting student, there's a teacher who is dedicated to their success. We also understand some of the challenges you might face. With limited time, stretched resources and different student learning styles, providing your students with everything they need is not easy.

The DALE Foundation is here to help, with online courses, practice tests, and other resources to supplement your dental assisting program curriculum and support students' classroom learning. Our materials can be incorporated into your dental assisting class or assigned to students to complete on their own time.
Enhance your dental assisting curriculum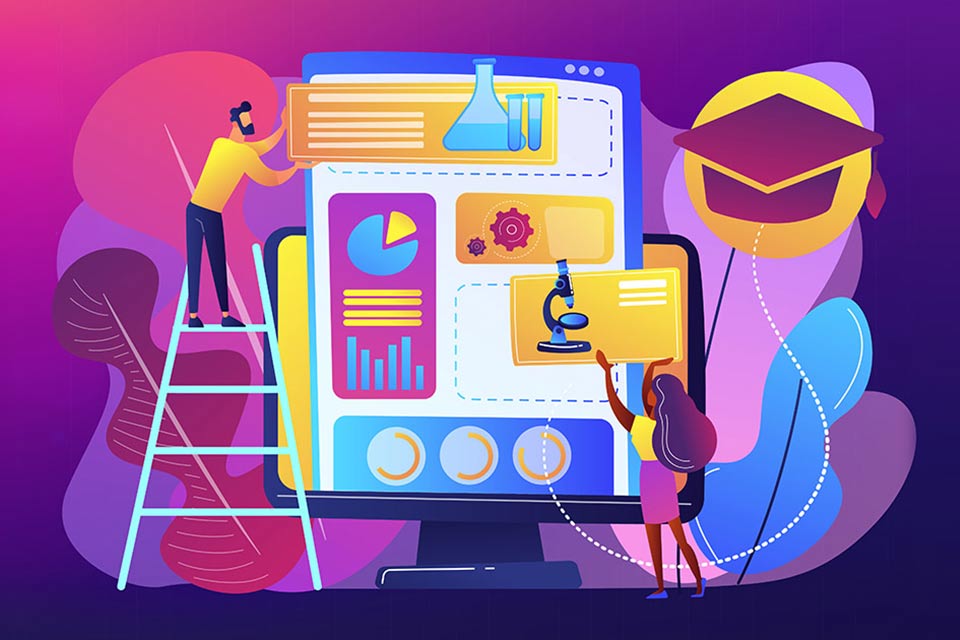 Build or grow your dental assisting program with the Dental Assisting Curriculum Framework, a flexible, customizable, and comprehensive guide that includes recommended online courses, textbooks, competency checklists, and links to readings, videos, and activity resources. With educational outlines for 10-week, 6-month, and 2-year programs, the curriculum fits your program and adapts to your students' learning needs.
---

Support student success on DANB exams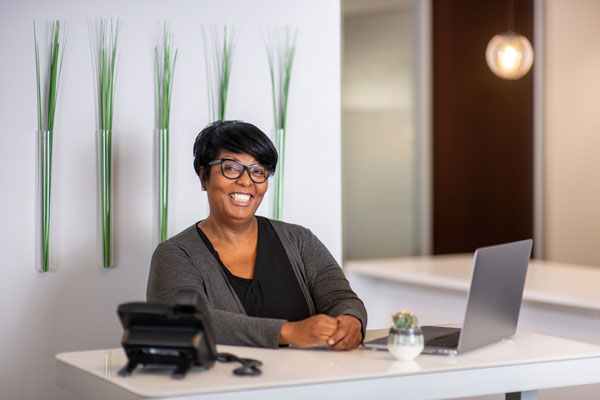 Feeling nervous on the day of a big exam is common for students. When they are preparing for DANB exams, they want to know they are studying the right topics with the right materials. The DANB practice tests and review courses from the DALE Foundation can help your students build their confidence and make it easy for you to manage their progress. Here's how.

Review courses reinforce learning. DANB review courses cover exam outline content in an interactive way that helps students make sense of the material. Our courses help break down big topics into shorter study sessions and reinforce classroom concepts. They also help students strengthen their understanding of dental terminology, which is critical for doing well on exam day.
Practice tests build confidence. DANB exams are rigorous, and being tested against the clock is stressful. DANB practice tests help students build the test-taking skills and confidence they need to perform at their best. The variety of test-simulation options and study modes gives students flexibility in how they go through the practice questions.

Our process puts you in control. Our online study aids are convenient for busy students and give teachers a way to track their progress and identify areas for improvement, so you can help your students perform at their best on DANB exam day.

Completing your curriculum
We offer courses and practice tests on the topics your students need to know. Our online resources round out your program and enhance your curriculum.

Educator discounts
When you set up an account to buy for your students, you can automatically receive group discounts. We also offer bundles to help you save even more.

"These subjects can be overwhelming, with lots of little details that students have to remember. My students are spending extra time at home with the DALE Foundation's materials, and I've seen a huge improvement in their progress."
Dental Health Careers Instructor, Fairless Hills, Pennsylvania
"Students' confidence goes through the roof when they start to answer the practice test questions correctly and understand the information they've been taught. I love the DALE Foundation's materials."
Dental Assisting Program Director, Baltimore, Maryland
"The most challenging part of establishing our program was getting started. The resources from the DALE Foundation and DANB have been critical in getting this program off the ground and helping it be successful."
Health Science Teacher, Dickinson, North Dakota
"Time and time again, I ask my students: 'What was your favorite study guide or resource used to pass the DANB Radiation Health and Safety (RHS) exam?' The answer is always: the DALE Foundation's DANB RHS Review course."
Dental Assisting Program Director, Virginia Beach, Virginia

Account features
When you sign up for a DALE Foundation organization account, you gain access to special administrator features, including the ability to:
Assign courses to your students
Monitor your students' progress
Track and view their results


Get started

Contact us today to get set up with your organization account.