BUYING FOR OTHERS?
Click here to buy for others.
Anxiety and Special Needs in Pediatric Dentistry
Working with pediatric dental patients can be unpredictable and challenging. With this set of interactive online articles, learn new strategies for managing pediatric patients with anxiety and special needs, and how to work with their parents and guardians for a successful dental visit.
Course Overview
6
Months to Access Course
50
Post-Course Assessment Questions
Dealing with anxiety and special needs in pediatric patients can be challenging, and the role parents play through their interactions with their children can minimize or enhance these challenges. This set of articles gathers research on factors contributing to dental anxiety among pediatric patients, successful strategies in mitigating these anxieties, and the key role parents can play in treating patients with special needs.

You'll learn strategies for managing dental fear and anxiety in children and adolescents, understand how parenting style can mediate the child's temperament, identify the factors that influence behavior, and explore ways to incorporate various techniques. When you complete the articles and pass the assessment, you'll earn 12 CE credits.
Course Credentials
Next Review:
September 2022
Course Compatibility
Desktop, laptop and tablet
AGD Code: 430
After completing all of the articles, you will be able to:

Understand effective strategies for managing dental fear and anxiety in children and adolescents
Recognize the use of pharmacologic agents in managing young, behaviorally challenging patients who have experienced dental trauma
Understand that parenting style can mediate child temperament and anxiety, and parenting style should be considered in the selection of behavioral guidance techniques
Describe how to engage both children with special needs and their parents or guardians in oral health promotion, and how the patient's level of functioning might predict the degree to which parents or guardians engage in oral health-promotion efforts
Identify factors influencing behavioral guidance technique utilization among practicing pediatric dentists and explore potential barriers to implementation
Subject Matter Experts
These articles were previously published by the American Academy of Pediatric Dentistry.

The DALE Foundation is an ADA CERP Recognized Provider. ADA CERP is a service of the American Dental Association to assist dental professionals in identifying quality providers of continuing dental education, ADA CERP does not approve or endorse individual courses or instructors, nor does it imply acceptance of credit hours by boards of dentistry. Concerns or complaints about a CE provider may be directed to the provider or to ADA CERP at ada.org/cerp.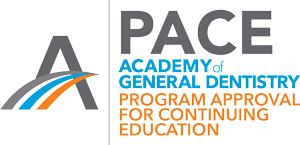 The DALE Foundation is designated as an Approved PACE Program Provider by the Academy of General Dentistry. The formal continuing education programs of this program provider are accepted by AGD for Fellowship, Mastership and membership maintenance credit. Approval does not imply acceptance by a state or provincial board of dentistry or AGD endorsement. The current term of approval extends from 9/1/2021 to 8/31/2024. Provider ID# 355127